Tiger families! Don't forget this Friday, Oct. 14, is a two-hour early release day. The district calendar, which includes the dates for early release, is available on our website by visiting bit.ly/GCSDcalendar.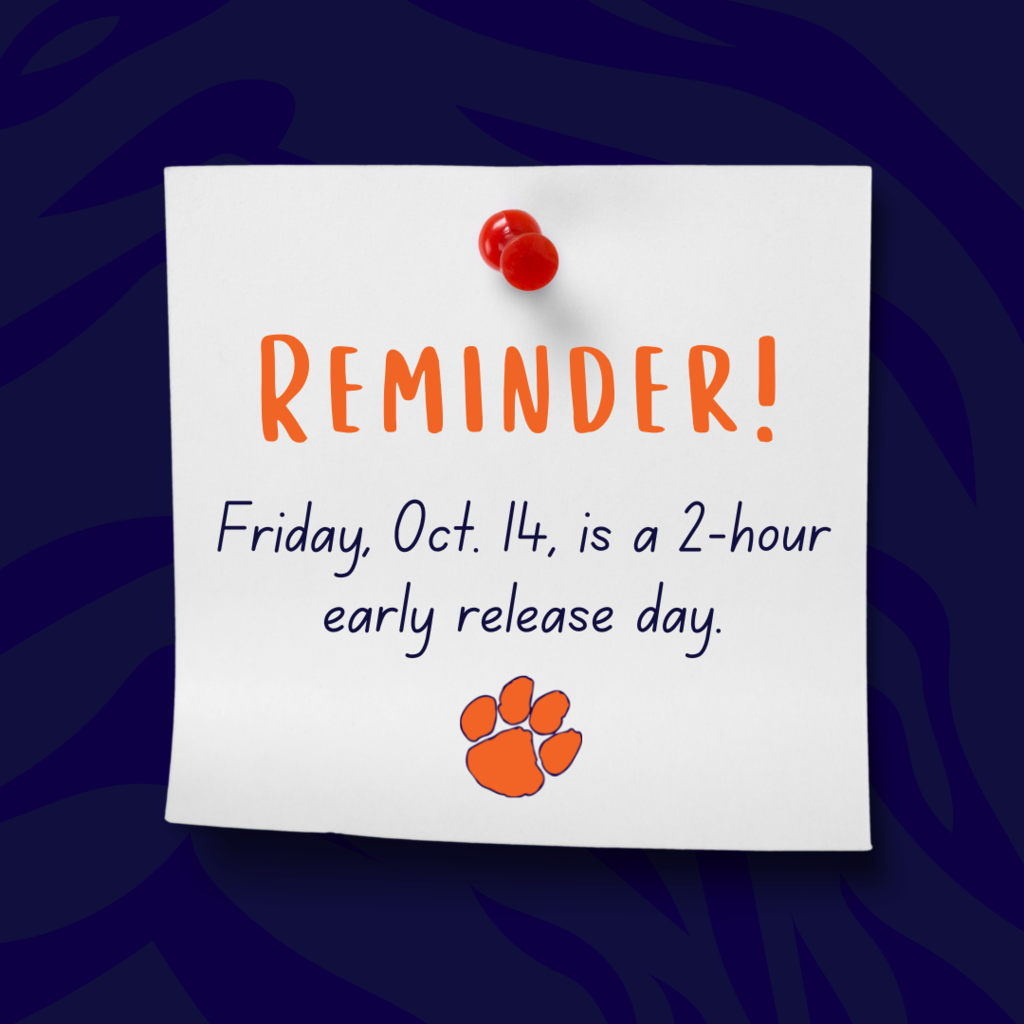 Today is World Mental Health Day - a day established to raise awareness of mental health issues worldwide and mobilize efforts to support mental health. At Galion City Schools, our commitment to our district includes providing a learning environment that supports our students' academic and social-emotional health. Included in our support systems for our students are a full-time social worker, a behavioral specialist with a master's degree in applied behavior analysis, and recently-added counselors at Galion Primary School, Galion Middle School and Galion High School. Local partnerships with the Central Ohio SOS Team, Marion-Crawford Prevention, Community Counseling and Family Life Counseling allow us to provide even more support for our students through educational programs like Signs of Suicide and additional counseling services. These social-emotional supports are critical to our students' successes.
Our Tigers are state-bound! For the sixth year in a row, the GHS Boys Varsity Golf Team is headed for state competition after securing a first-place win at the Division II NW District Tournament.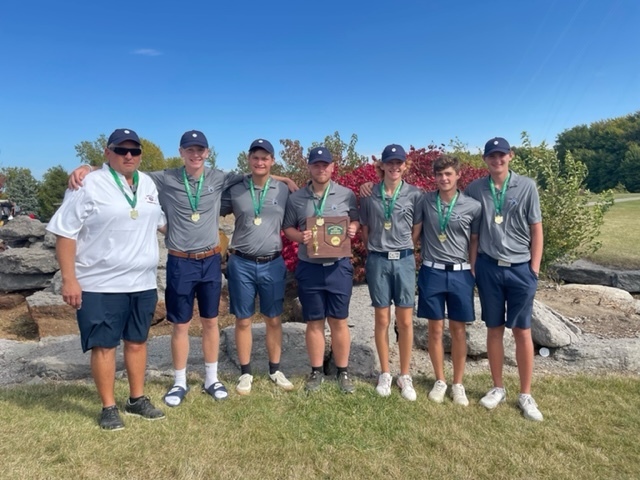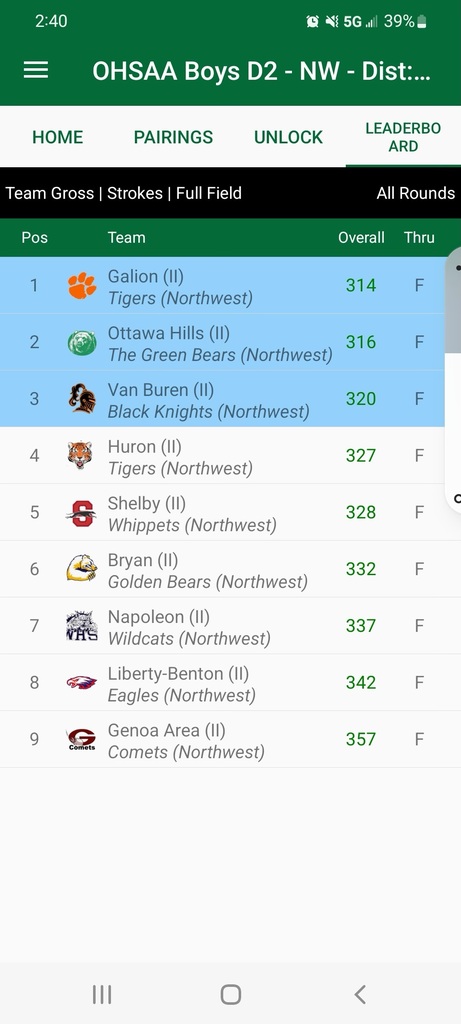 We are excited to share that the technical issues with the Here Comes the Bus App have been resolved and tested to ensure its accuracy. Galion City Schools' code for Here Comes the Bus is 85511. Parents must delete and then re-enter their students accordingly for the new Routes. Please use this weekend as an opportunity to re-establish your students and settings within the app. Additional information, how-tos and frequently asked questions can be found on Here Comes the Bus Support and Knowledge Base (
https://help.herecomesthebus.com/en/support/home
). Any troubleshooting issues regarding access and logins should be directed to their support. Should you have any questions related directly to your student's transportation, please feel free to contact our Transportation Department at 419-468-6500, ext. 11023.
Alumni, mark your calendars! Connections Weekend is right around the corner, and we'd love to see you there.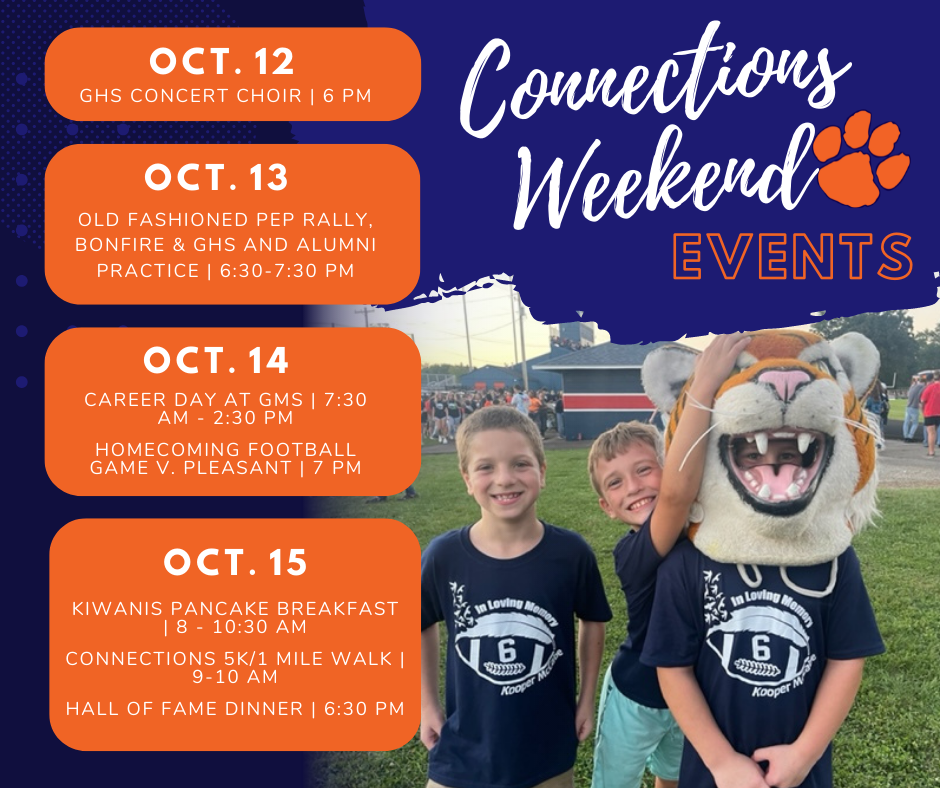 Happy National Coaches Day to our Galion coaches! Coaches provide discipline, leadership and guidance for all our students. With our coaches' mentorship, our students' experience at Galion Schools is more well-rounded, preparing for their success outside of the classroom. Thank you, Coaches!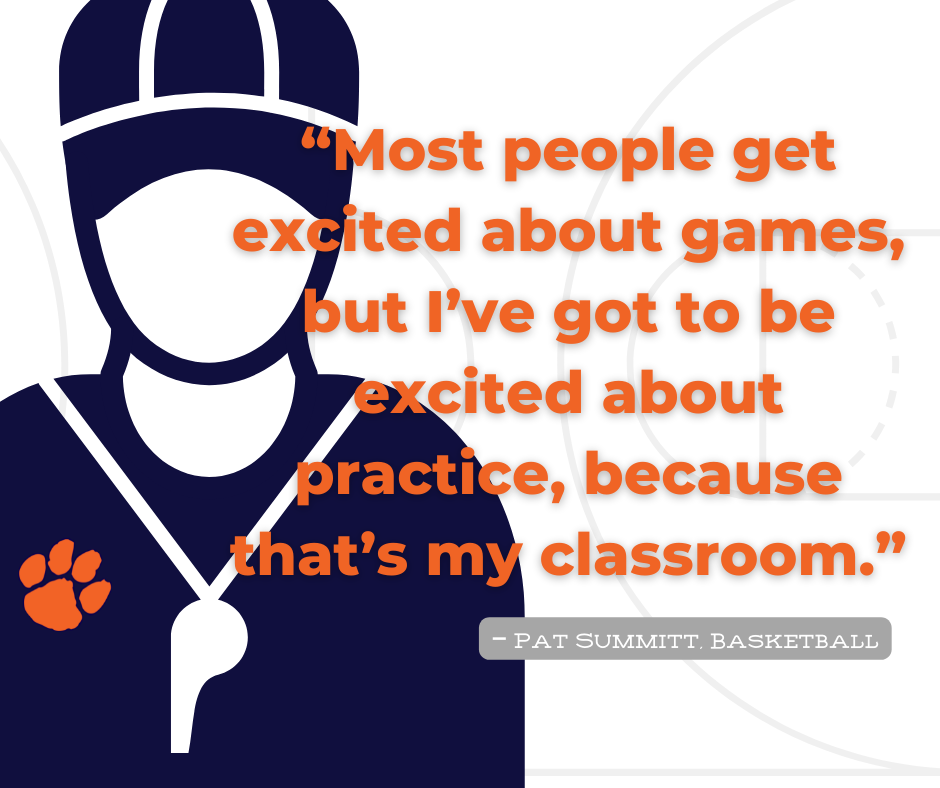 Galion Primary Families! Don't forget picture day is October 10!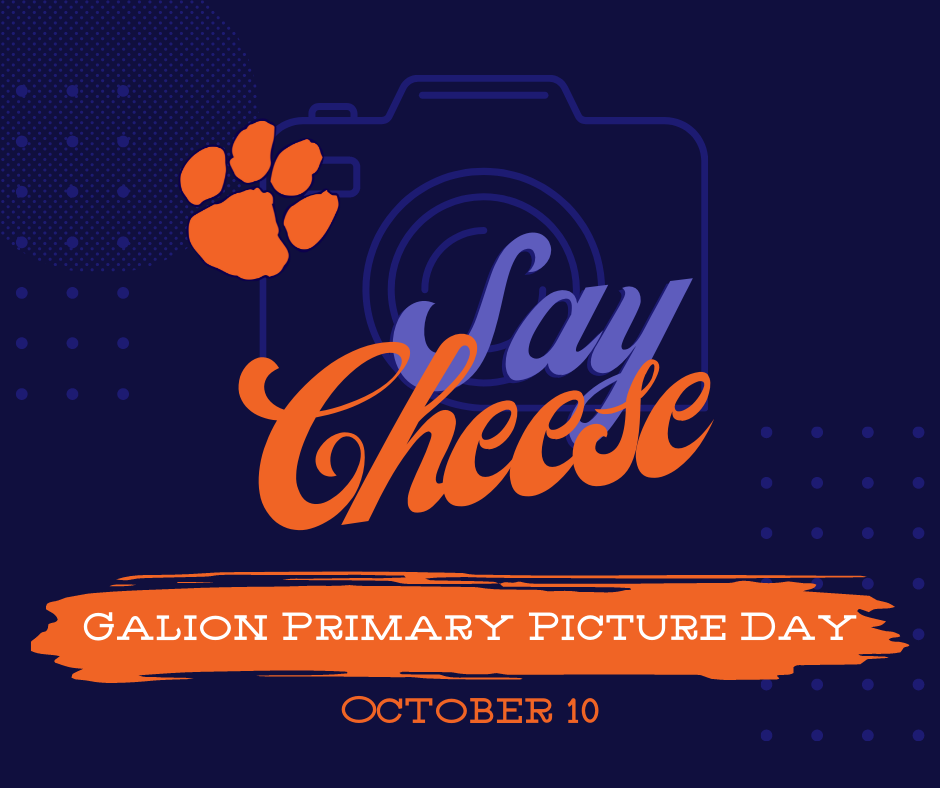 Second graders at Galion Primary had a special visit from members of the Galion football team. Each week, football players and cheerleaders visit the Primary or Intermediate to share their love of reading with our youngest students and read aloud to a class. Keep reading, Tigers!
Yesterday was National School Custodian Appreciation Day! Thanks to all our Galion custodians and maintenance staff who work so hard to ensure our schools are clean, healthy and well maintained, so our students are safe and secure. We couldn't do it without you!
Administrators and board of education members will be available tomorrow during the GHS Boys and Girls soccer game beginning at 11 a.m. We hope to see you there! Go Tigers!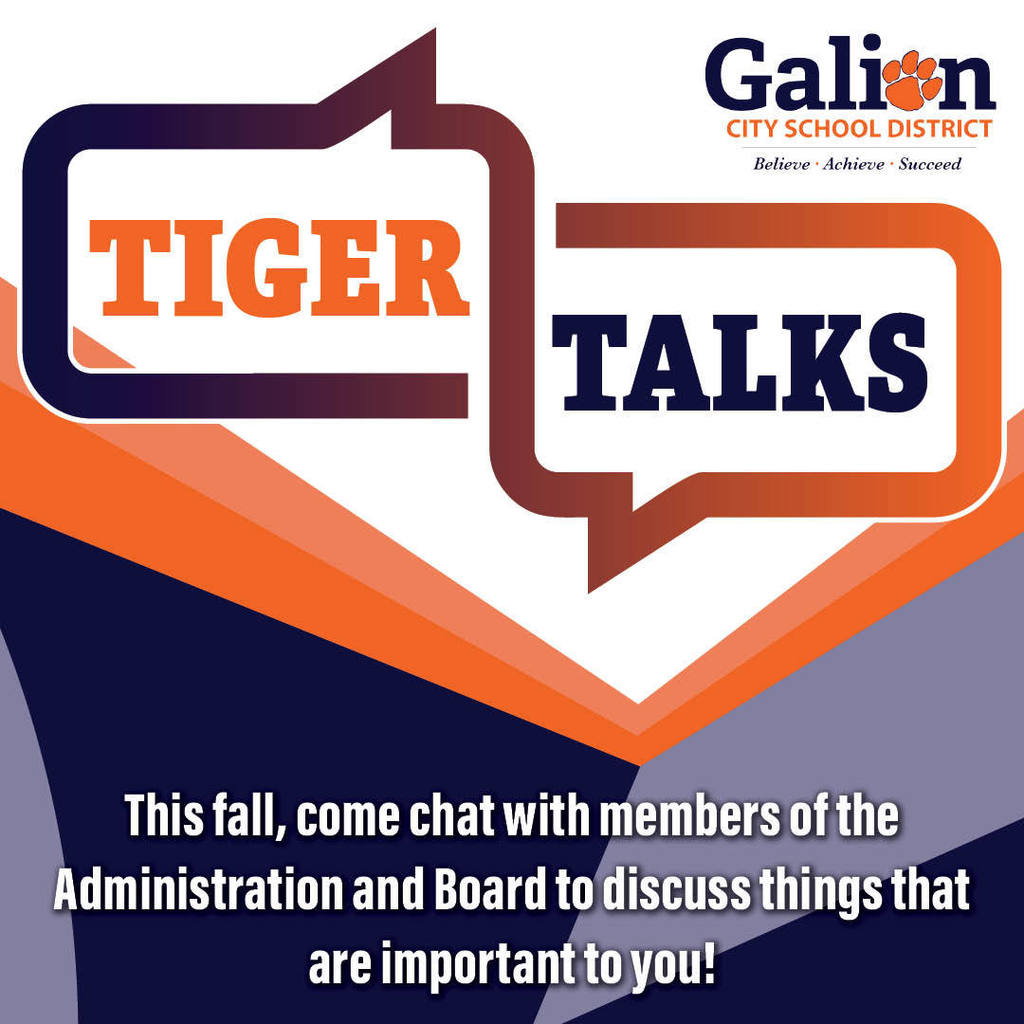 Wishing Mrs. Monica Shifley a very happy retirement. Mrs. Monica taught 2nd grade at Galion Primary School. Today ends her 22 year teaching career. Congratulations Mrs. Shifley. We wish you the very best.
The Galion Tigers take on Ontario High at tonight's football game! For this game and future football games, a special student-only section for elementary and middle school students has been created to assist in providing a positive experience for our younger Tiger fans. With an advisor and team of students, the Tiger Squad will lead chants and cheers, offer Tiger spirit wear and encourage Tiger Pride! During the game, all students (elementary, middle and high school) must be accompanied by an adult or seated in the designated student sections to ensure a safe experience for all who attend Friday night games.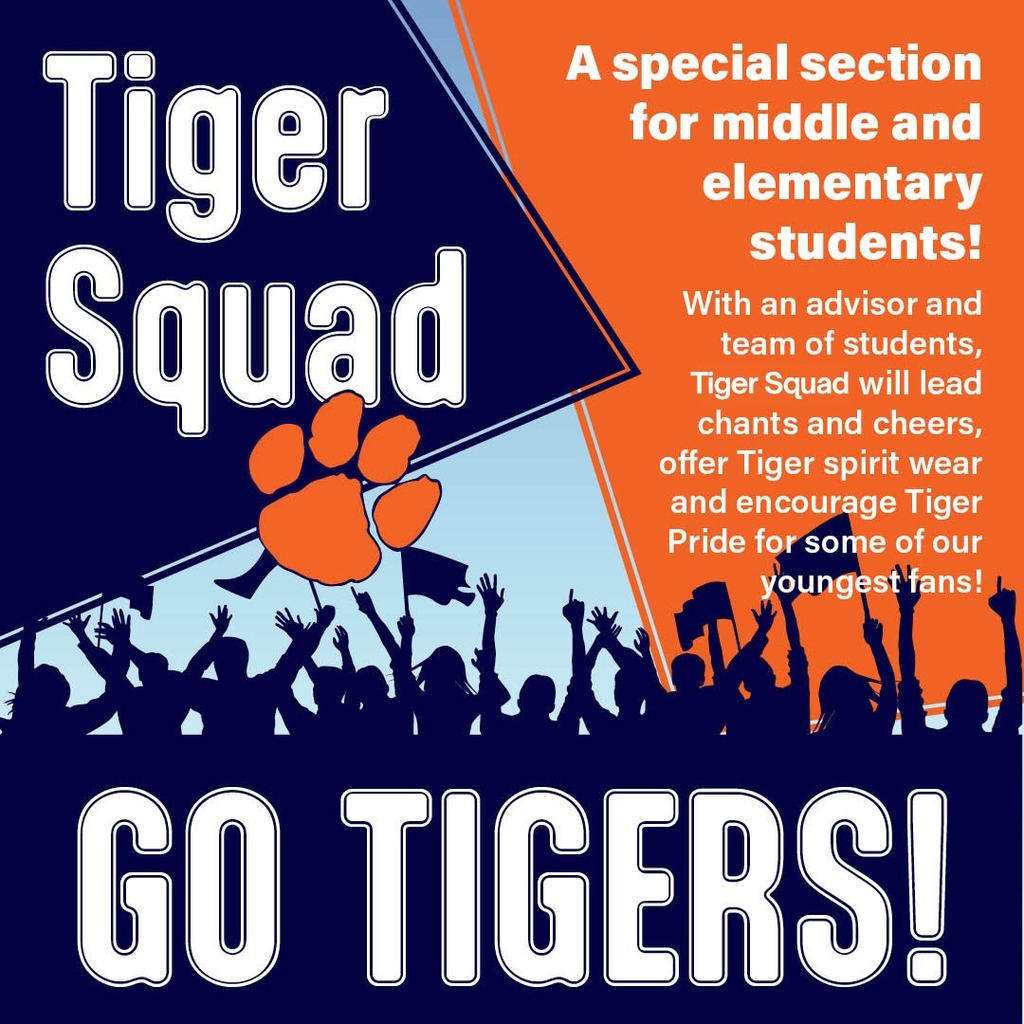 Congratulations, Tigers! The Galion varsity boys golf team took home second place at the sectional tournament today with a team score of 316. They will now move on to the District tournament next week at Eagles Landing.
Recently, Galion High School students participated in the Marion Crawford Prevention Program youth rally - a student-led program sponsored by Drug Free Marion to celebrate being substance free. We are so proud of our Tigers and their commitment to leadership and drug prevention. The Drug Free Marion Coalition's mission is to empower and engage our community members to address substance abuse, misuse, and abuse through prevention, advocacy, collaboration, and education.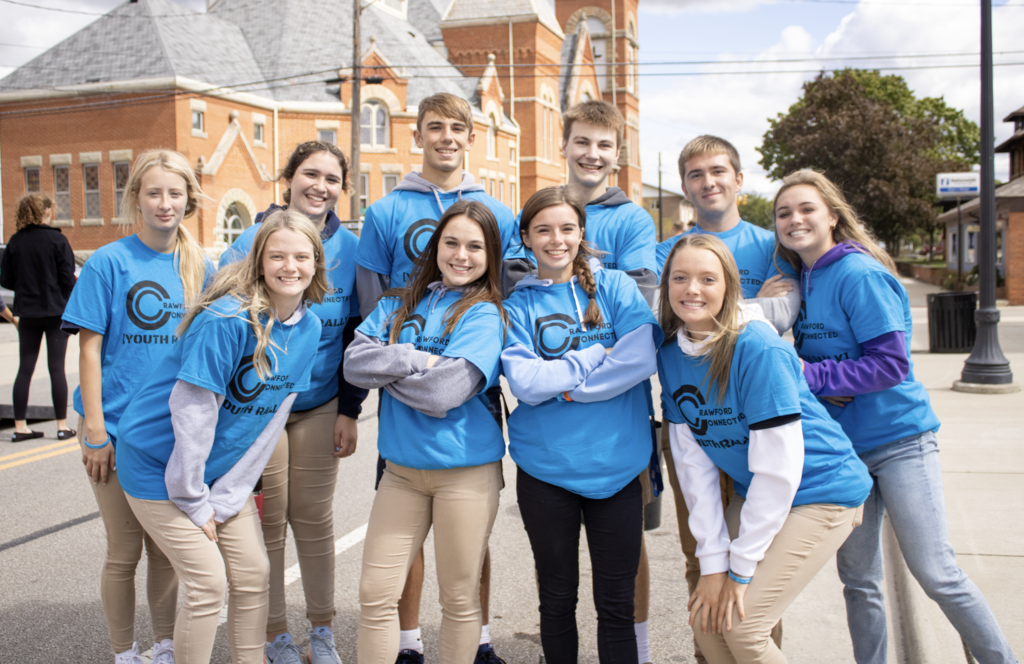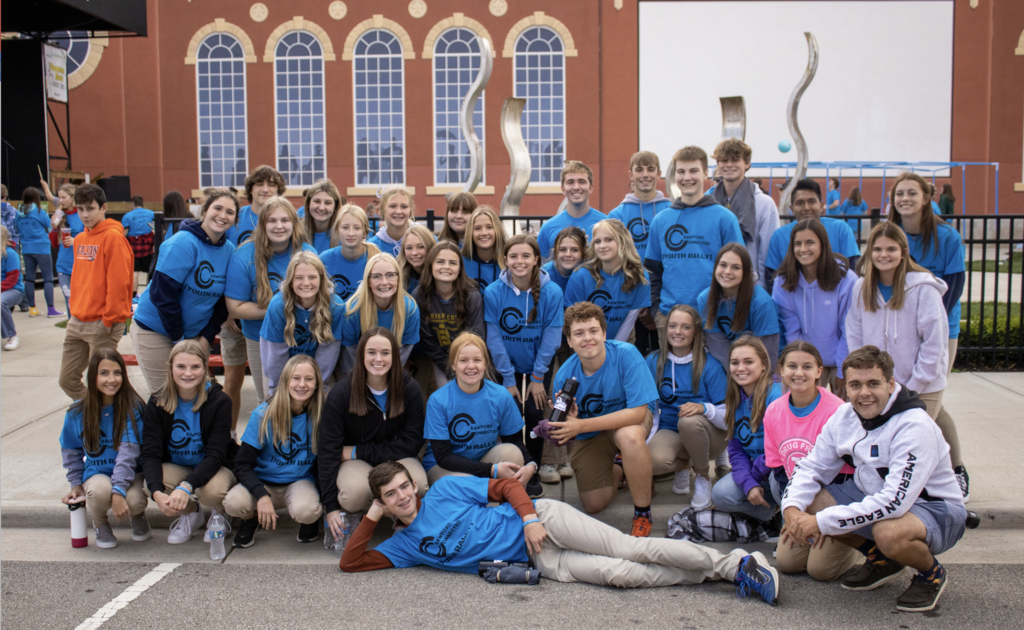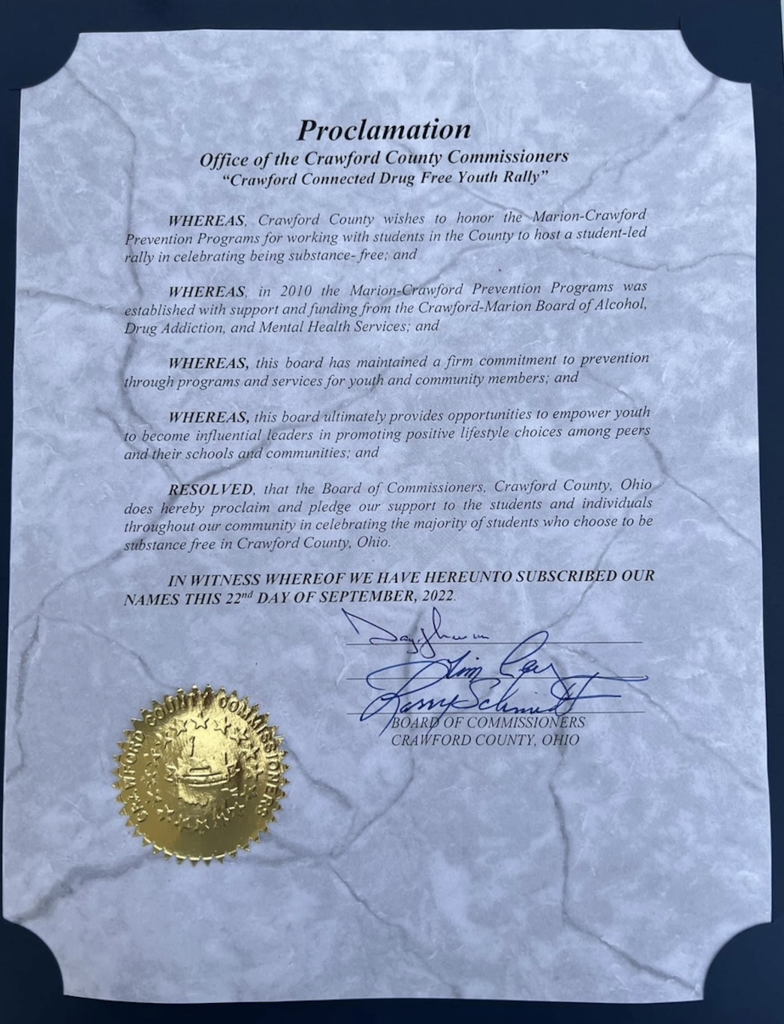 As we begin this school year, we will remain focused on what it means to be a Tiger with our newly established Profile of a Tiger. Created in collaboration with Galion teachers, administrators, staff, students and families, the input and perspectives of all involved are a true testament to the student-first mentality we share in our work. This Profile is a roadmap, guiding our district to what we consider to be successful Galion graduates. Our work contributes to student success in the classroom, but it is just as important that we prepare our students for success once they graduate from our district and begin paving their own paths in the world. We look forward to sharing more with you throughout this school year! It's a great day to be a Tiger!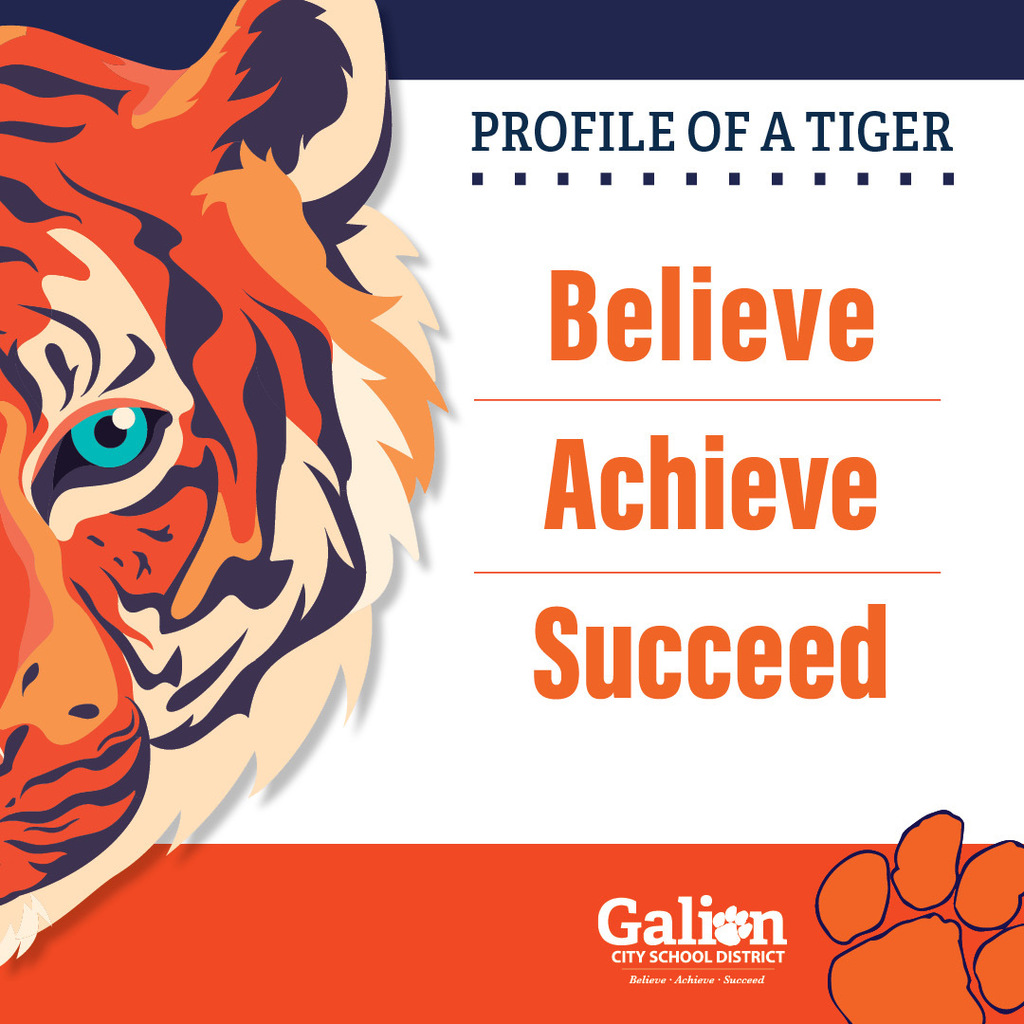 Hello 6th Grade Parents, this is a friendly reminder that the FULL camp payment and Medical Forms are due by next Friday, September 30th. Any student that is not paid in full will not be able to attend camp. If you have any questions, please contact Mrs. Fagan in the main office or Ms. Gangwer on the 6th grade team.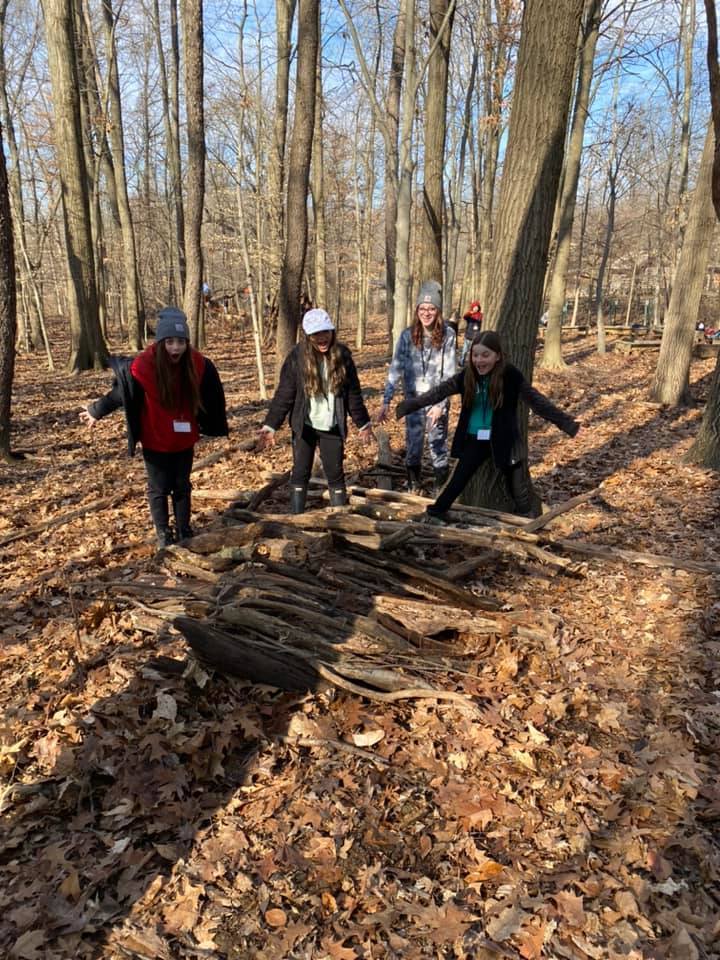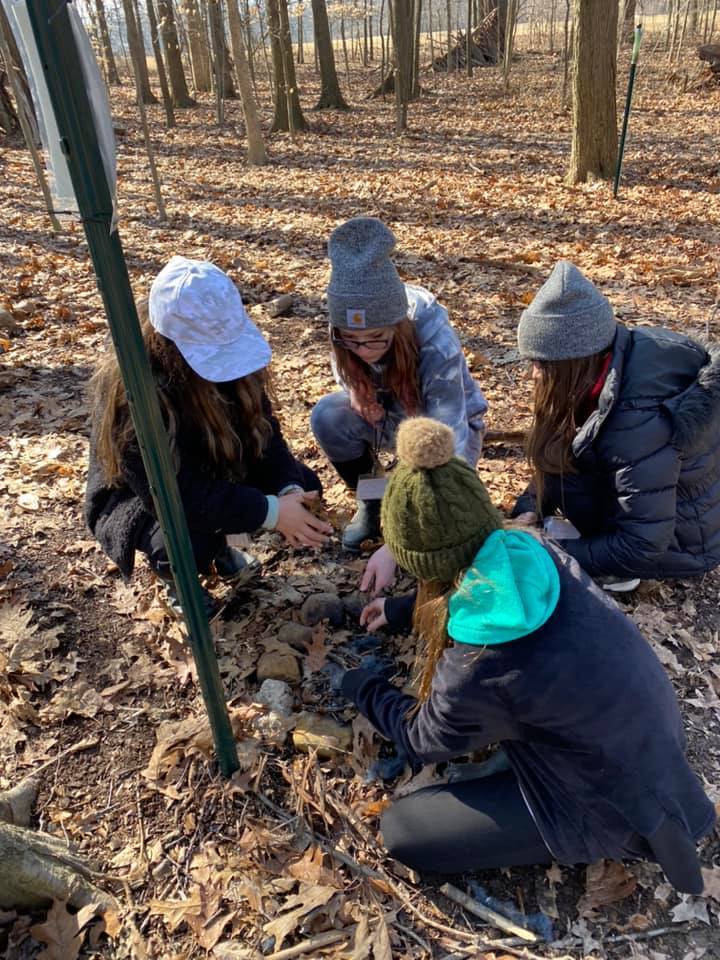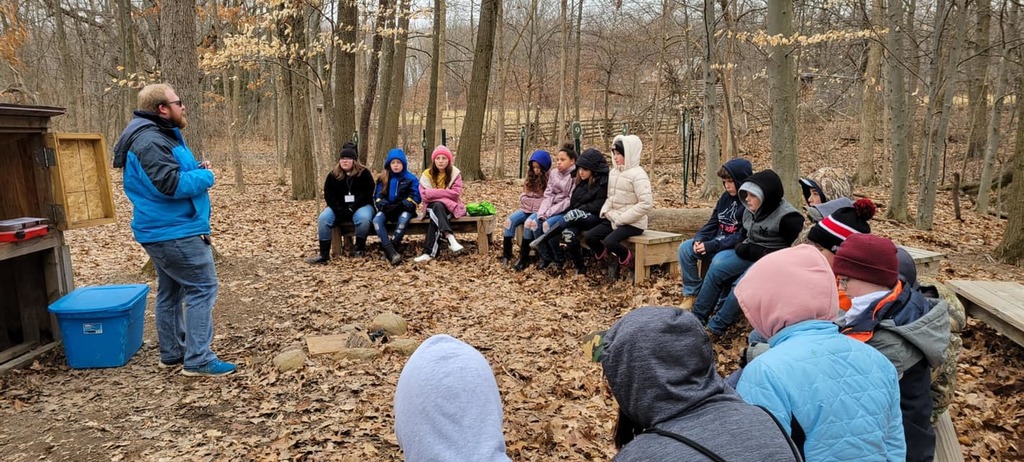 We apologize for any inconvenience today in trying to call us. The issues has been addressed and we are back in business with phones and internet.

We are currently experiencing an issue with our district phones and internet. We are working to fix the issue.

We are currently experiencing an issue with our district phones and internet. We are working to fix the issue.
Members of the Galion City School Administration and Board of Education will be at the GHS volleyball game versus Clearfork on Thursday (9/22) for Tiger Talks! Beginning at 5 p.m., administrators and BOE members will be available to discuss the things that are important to you. See you there, Tigers!